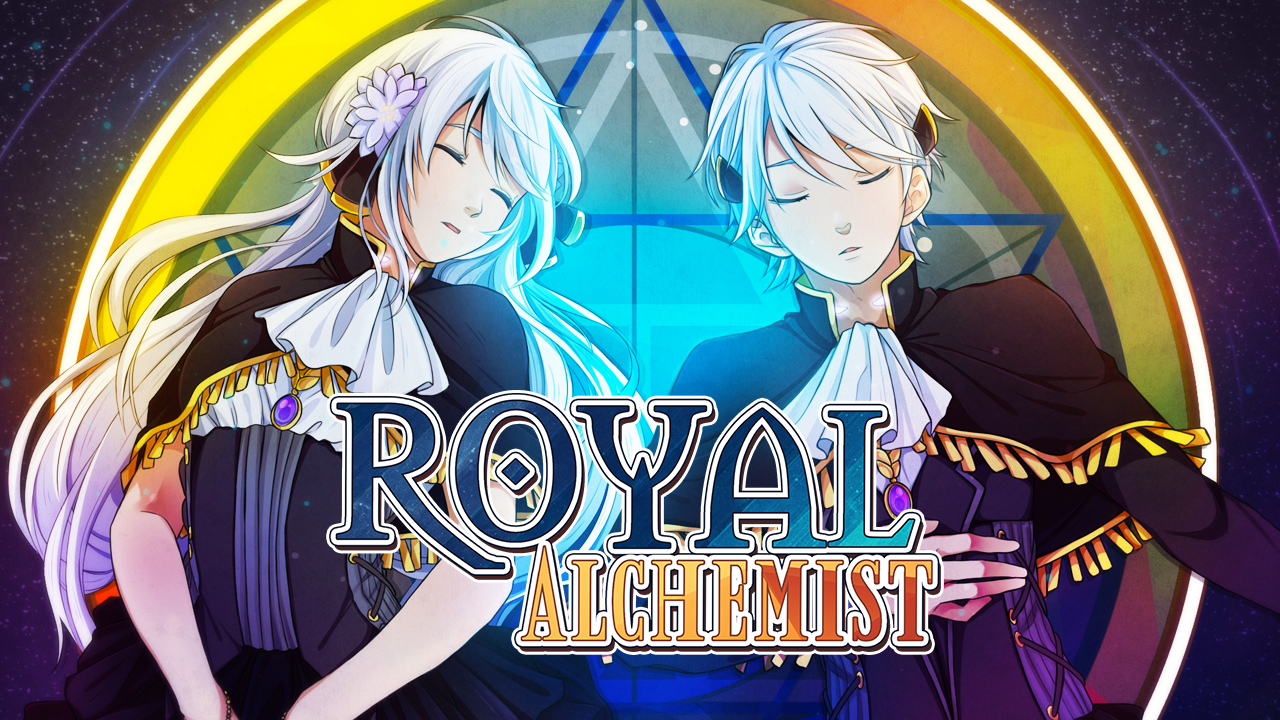 Royal Alchemist
Hi everyone!
We have uploaded a new update regarding our current funding status, you can read it here!
As mentioned in our last update, we've started implementing the Grimoire. Interface might change after we've received the funds. But the basic idea is present!
Today, we want to introduce a few of the Grimoire's functions to you!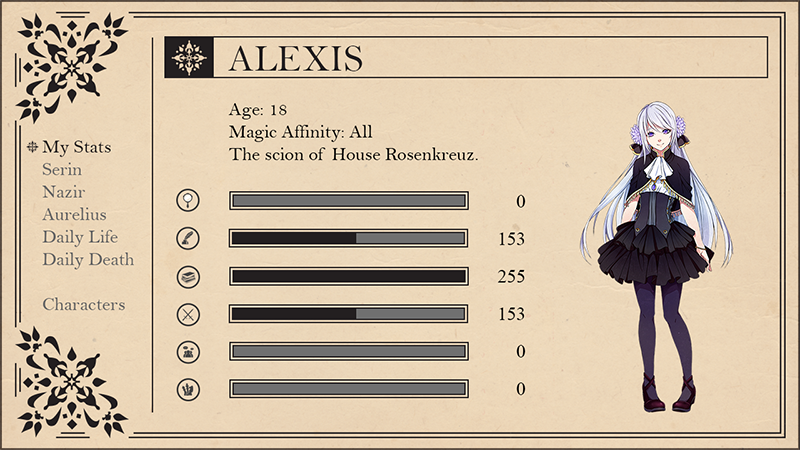 The Grimoire's primary function is to display the character's stats! You can open it anytime during the game. We hope this makes it easier for you to track your stats at each check! (It also seems to be the only place in the game where you can see the character's fullbody illustrations XD )
Furthermore, it contains rough and spoiler-free information about the stats and should make it easier for you to decide which ones to raise.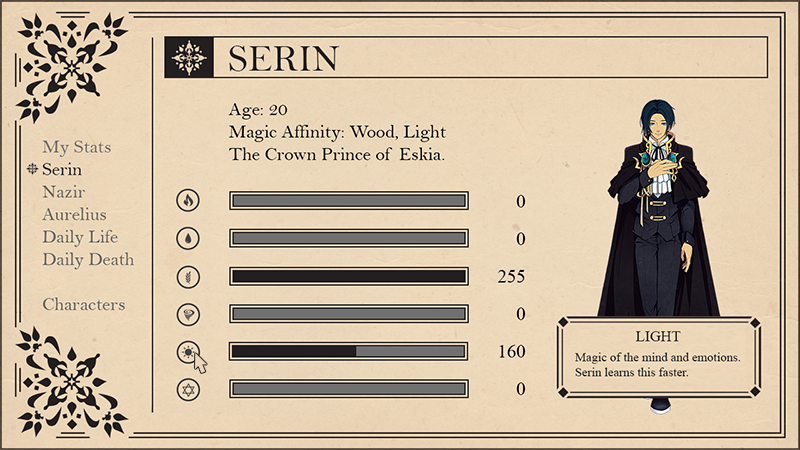 The Grimoire also collects character information of all (important) characters you have met in the game and more precisely Alexis' own thoughts about them.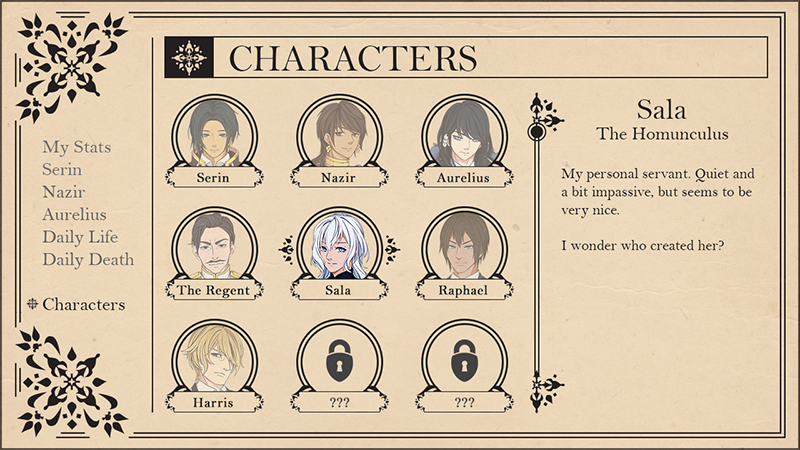 Of course, as the story evolves, the information will change according to the choices you have taken and scenes that you have seen! Sala taken as an example: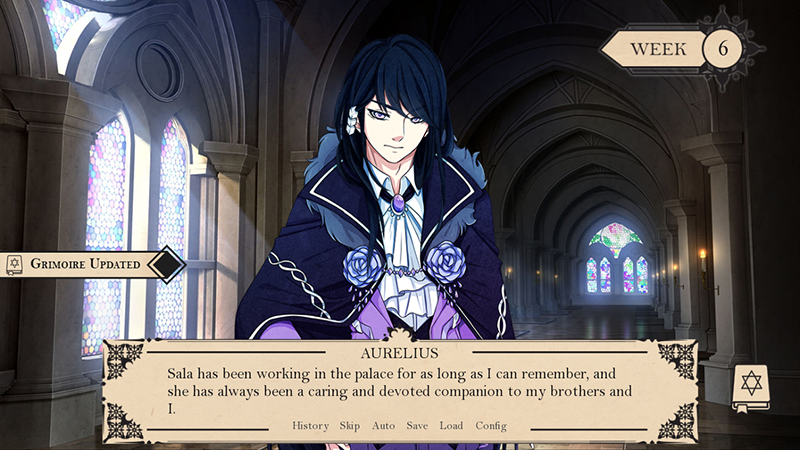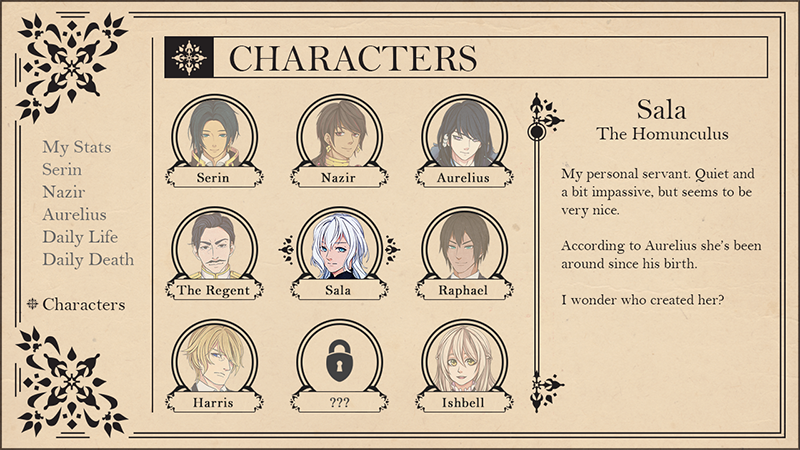 The implementation of the Grimoire will take a bit longer since a big chunk of other mechanics are involved! We will explain the functionality of "Daily Life" and "Daily Death" in the next update!
- Nifty Visuals