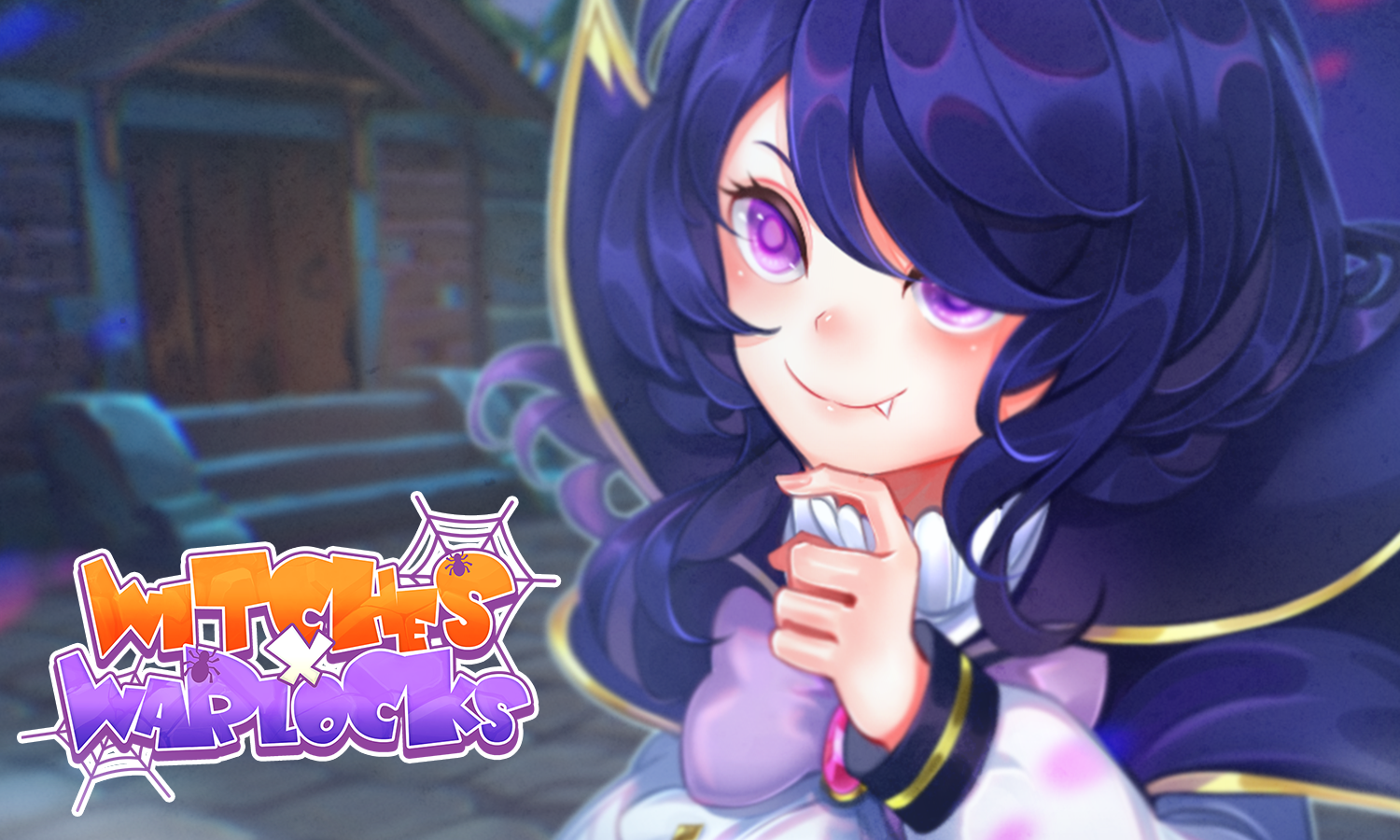 Witches x Warlocks
Hello everyone! We're here with a mini update. Version 1.05 comes with the following fixes.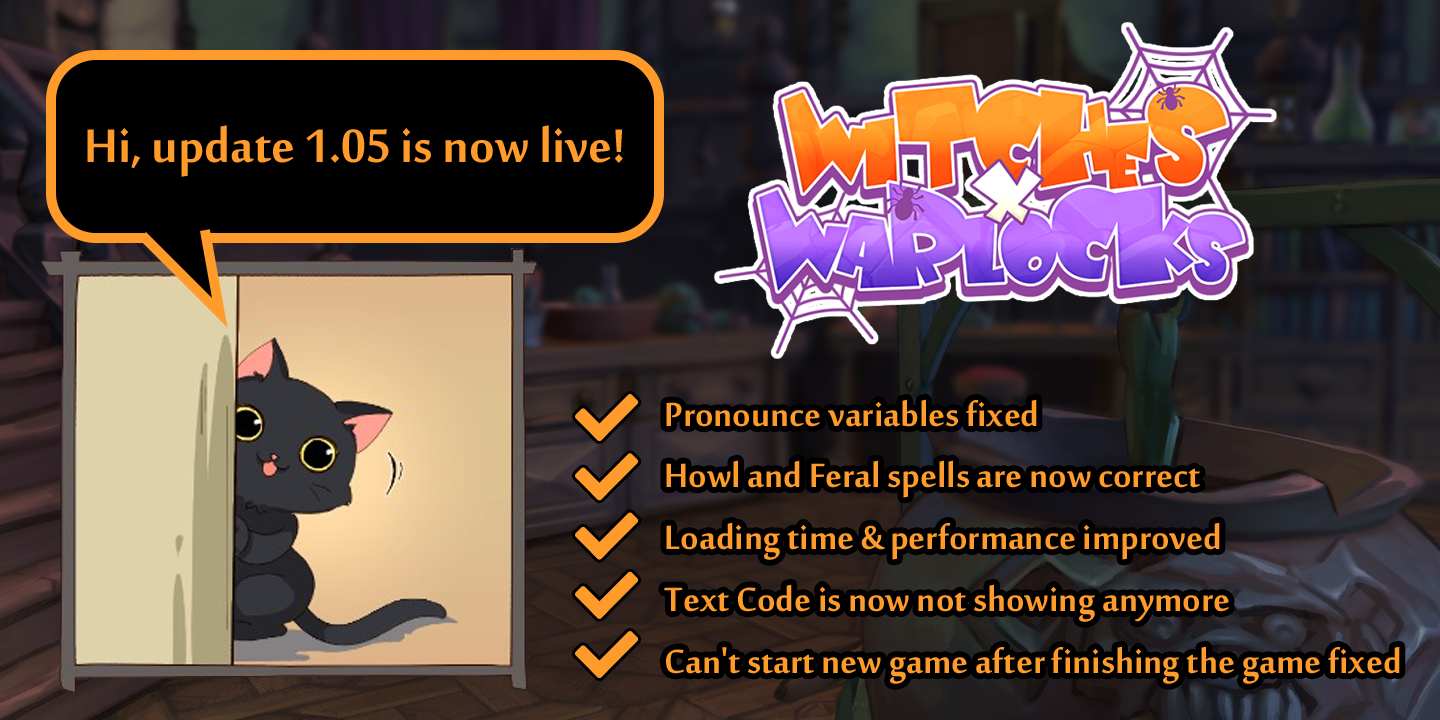 Furthermore, the start-up problems on Mac and Linux have been addressed. This may need further testing so please feel free to tell us if you encounter problems on these machines!
Thank you for your support. Stay safe and take care!
Cheers,
Nifty Visuals
Files
W x W Free Version 1.05 - Windows
305 MB
Dec 04, 2020
W x W Free Version 1.05 - Mac
311 MB
Dec 04, 2020
W x W Free Version 1.05 - Linux
309 MB
Dec 04, 2020
W x W Full Version 1.05 - Windows
305 MB
Dec 04, 2020
W x W Full Version 1.05 - Mac
311 MB
Dec 04, 2020
W x W Full Version 1.05 - Linux
309 MB
Dec 04, 2020