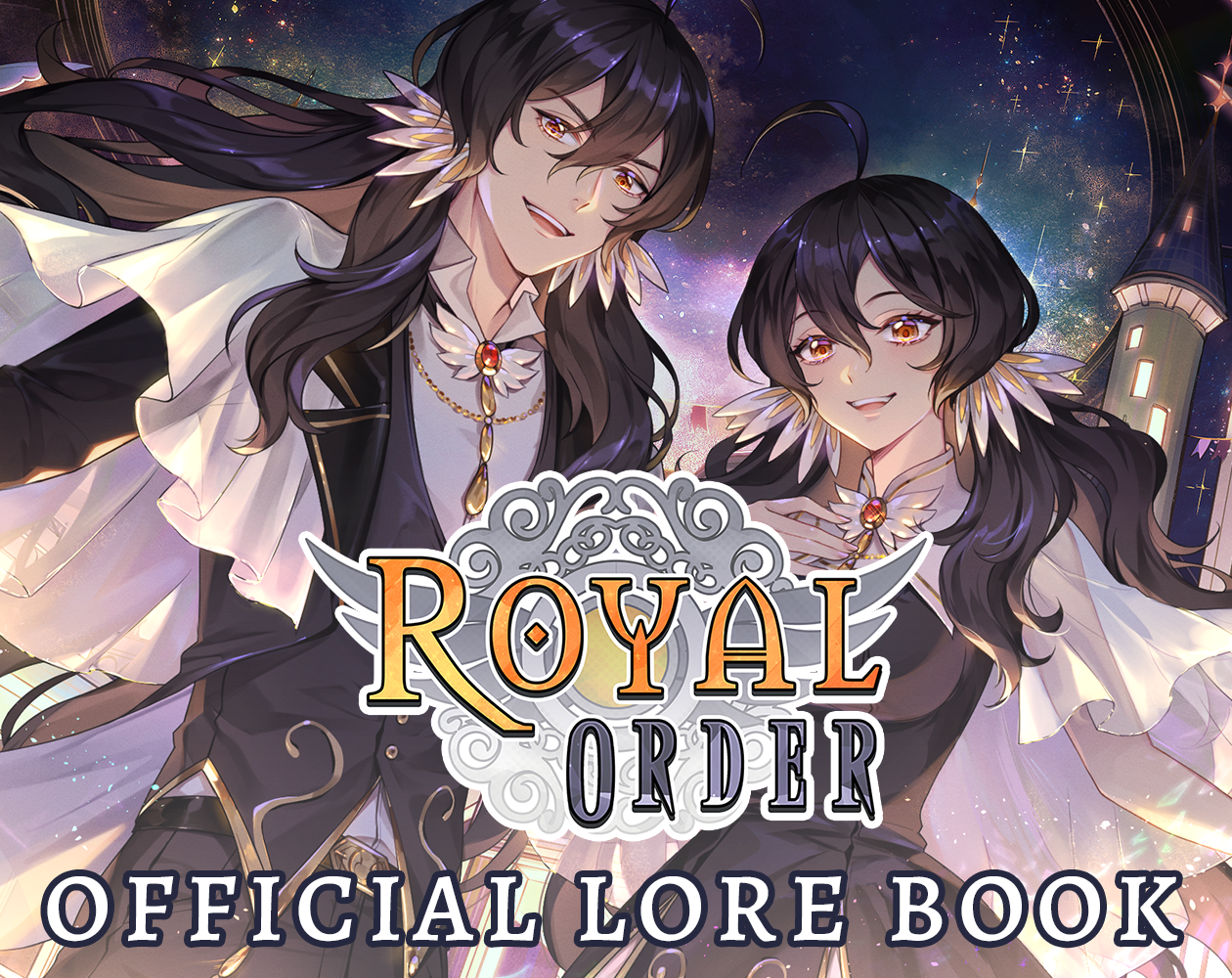 Royal Order [Artbook + Lore]
Tumblr | Twitter | PATREON | Discord

Fantasy | Stats Raising | All Romance
Royal Order is a historical fantasy Visual Novel featuring survival stats-raising elements, magic and court intrigue.
This book is a companion piece to the game.

The Lore Book includes all of the game's artworks, along with in-depth character and world information.
Want to take a sneak peek at our earliest design sheets and behind-the-scenes dev discussion? This book has them all!
Exclusive content
Get exclusive access to this book by purchasing while quantities last.
Pre-Order the Lore Book!
This pack contains:
Royal Order Lore Book Digital Key
You will get access to the following files when they are released:
Thank you for the pre-order!